Welcome to the Multilogger website
---
Per August 1, 2023, the multilogger site will stop its service for demo-users. This means that data-logging with a demo account will not be possible anymore per August 1, 2023
The operation continues for sites with a paid account as normal. No action is necessary for paid accounts.
---
Logging and signaling
This site allows you to register sensor measurements from the Multilogger system.
Data from wirelesss sensors is collected by network enabled base stations and the received data is uploaded to this web system.
Measurements like temperature and relative humidity are recorded realtime and are reported in graphs, and in standard- and custom reports.
The websystem can also send alarm emails/sms depending on rules defined by the user. Users may respond to these alarms by registering actions taken to resolve the alarm.
Leaflet Multilogger
The devices are no longer sold by Arexx.
ADM Ltd produces a subset of the sensors, repeaters and hubs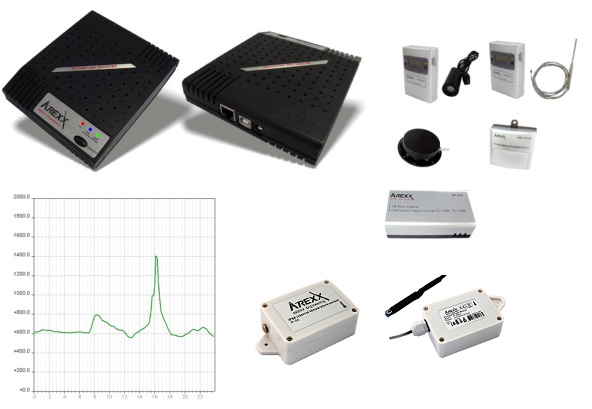 Register (free for a restricted account)
---